Dear Kyodai Members,
I hope this letter finds you and your family well and safe with this unprecedented period in our history. As you know, we were closed around March 16th, 2020 as per the Governor's executive order and doing our share not to spread the Coronavirus. I had initiated a campaign to collect everyone's email address and up to now, the list is complete but may be inaccurate. We are now reopened and continuing classes. I'd like to request from everyone to resubmit their current email address and phone numbers. This will allow me to communicate with everyone more easily. Please email me your name, email address, and phone number, so I can update my records and remain in contact with everyone. Please, do not neglect this request as it is very important in this period to remain in contact. Please email KyodaiDojoInc@gmail.com.
We are all in this together. Keep a positive outlook, be well, and stay safe.
Sincerely yours,
Shihan Georges Aschkar, Jr.
Head Instructor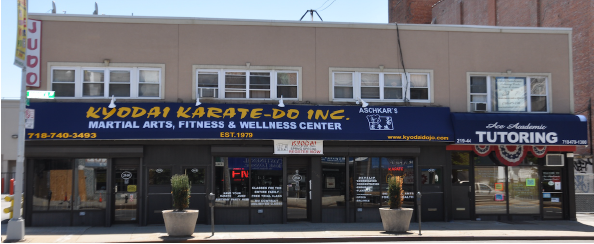 Contact Us
219-48 Jamaica Ave,
Queens Village, NY 11428
(718)740-3493
Hours
Monday—Friday: 4:00PM–8:00PM
Saturday & Sunday: 9:00AM–12:00PM
Private Lessons Available